"Radura" installation inside the State University of Milan.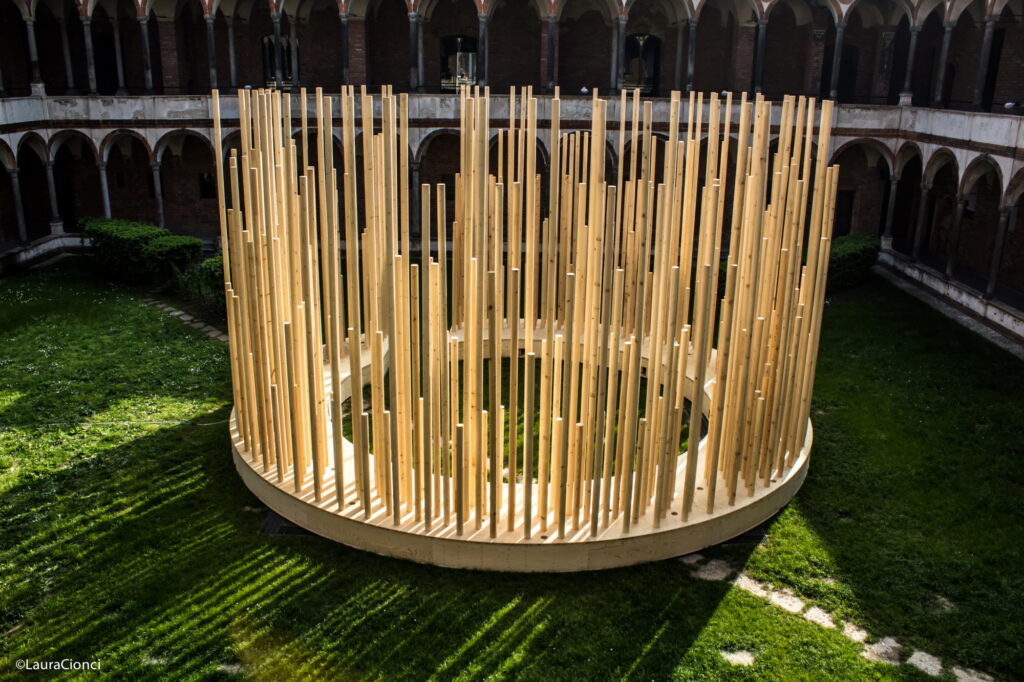 Project
Installation "Radura," designed by Architect Stefano Boeri
Location
Courtyard of the Pharmacy inside the State University of Milan
Client
Friuli Venezia Giulia Region - FVG Wood Supply Chain

Description
Circle of 400 cylindrical wooden columns, each with a diameter of 10 centimeters, forming its perimeter. The columns are anchored to the ground by a circular wooden platform 45 centimeters high, with an outer diameter of 10.5 meters and an inner diameter of 7 meters; inside, the platform also becomes a seat. Produced in collaboration with DomusGaia, Legnolandia, De Infanti, Vidoni, Stolfo, Diemme Legno.

Photo by Laura Cionci.